In the realm of refined indulgence, where time seems to slow and the amber glow of a well-aged whiskey beckons, mastering the art of smooth whiskey enjoyment becomes a transcendent journey—a symphony of senses and a celebration of craftsmanship. Welcome to Mellow Moments, an immersive experience where the golden elixir takes center stage, inviting connoisseurs to savor the nuances of flavor, aroma and the gentle caress of a perfectly balanced spirit. At the heart of the whiskey aficionado's sanctuary lies the appreciation for craftsmanship and the meticulous process that transforms raw ingredients into liquid gold. Mellow Moments is a celebration of the distiller's art, a testament to the alchemy that transpires within the oak barrels, imparting character and complexity to every drop. From the moment the cork is released, there is a palpable anticipation—an eagerness to unlock the secrets held within the bottle, secrets that have matured and evolved over years, perhaps decades.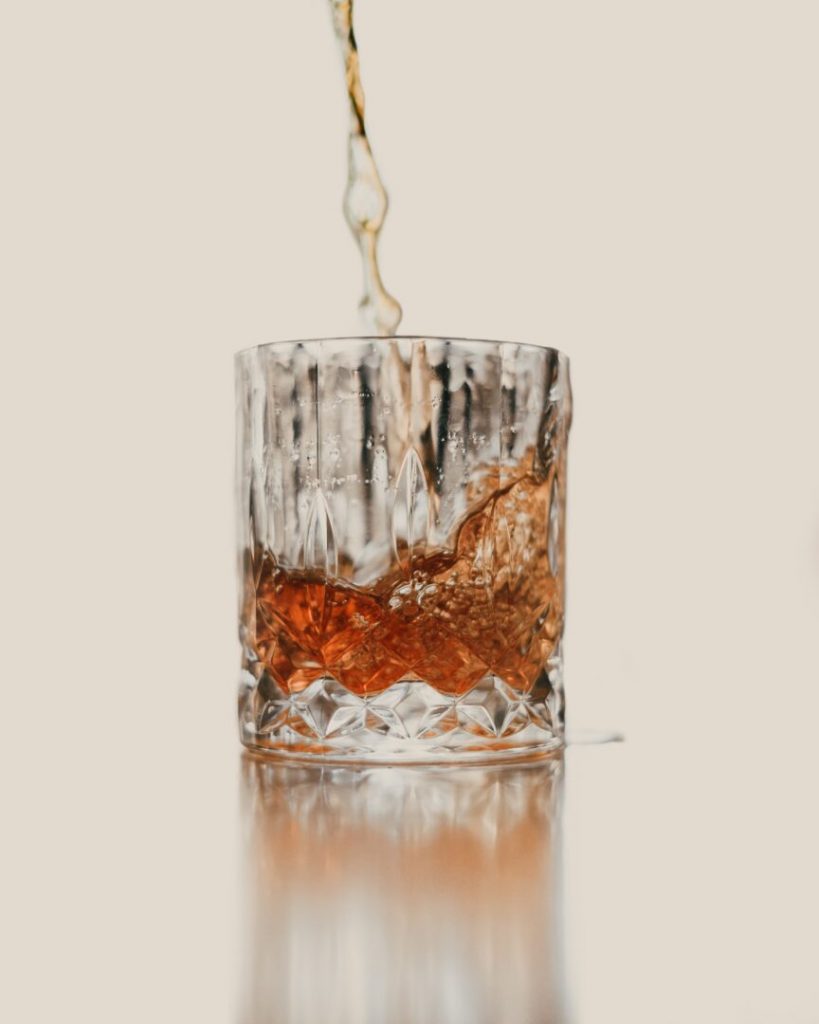 The ritual begins with the pour, a choreographed dance that sees the whiskey cascade into the glass, releasing a bouquet of aromas that tell tales of the distillery's heritage. The first inhale is an invitation to explore the layers—a symphony of vanilla, oak and caramel, interwoven with subtle notes of spice and a whisper of smokiness. Mellow Moments, therefore, is not just about drinking; it is about experiencing, about allowing the senses to embark on a sensory expedition. As the glass is cradled in the hand, the warmth of the whiskey resonates—a comforting embrace that signals the commencement of a journey through time and tradition. Sipping becomes a contemplative act, each taste bud awakening to the symphony of flavors. The initial sweetness on the palate is a prelude to the crescendo of complexity that follows—the interplay of fruit, spice and the signature warmth that defines a well-crafted whiskey. The mouthfeel is velvety, a testament to the harmony achieved through meticulous blending and aging.
In Mellow Moments, time seems to stretch, allowing for introspection and conversation. The amber liquid becomes a catalyst for connection, a shared experience that transcends the ordinary. The clink of glasses is a harmonious refrain, a toast to life's finer moments and the craftsmanship that makes them possible. It is in these moments that the true essence of whiskey enjoyment is revealed—not in the rush of the modern world, but in the unhurried pace of savoring, appreciating and understanding and look at this website https://theboozeshelf.com/review/whiskey/. In the sanctuary of Mellow Moments, one discovers that the art of smooth whiskey enjoyment is not a mere indulgence; it is a journey, a celebration and a testament to the timeless allure of a spirit that has, for centuries, captivated hearts and palates alike. Here, in the amber glow, time stands still and every sip is a voyage into the refined elegance of the whiskey experience.